Request a quote -
Residential Construction / Renovation
Notes:

Upload your construction plans or drawings:
Send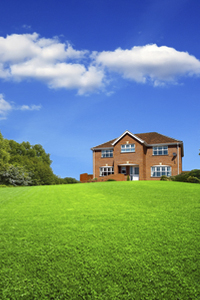 Montreal Residential Renovations and Construction
Is your home in need of a makeover? Are you looking to increase the size of your home or add another garage? Maybe you have considered moving, but you like the neighbourhood in which you live so much, you can't bear to leave. From finished basements to kitchen and bathroom makeovers and building extensions, Montreal residents rely on the superior quality services offered by Dilamco. Our team is dedicated to providing you with superior craftsmanship for all kinds of home building and improvement projects, including:
building custom homes from start to finish
rebuilding existing properties
extensions
basements
bathrooms
kitchens
the installation of new doors and windows
Energy-efficient doors and windows
Dilamco are your first choice Montreal general contractor for the installation of energy-efficient windows and doors in the Montreal area.

Poorly insulated doors and windows let heat out and cold in. As well as causing unnecessary additional heating expenses, a cold home is uncomfortable and over time can lower your immune system, leaving you more susceptible to illness.
Luckily, you can purchase energy-efficient windows and doors that will enable you to better insulate your home against the cold. You can save up to 12% on your heating bill, get rid of those cold drafts and even cut down on noise coming from the outside, too.

Add energy-efficient glass to your new window or door order. Energy-efficient glass comes with a variety of R and U values, and a Low-E coating rating. The R Value tells you how resistant to heat the glass is. The U value tells you how much heat passes through the glass. A Low E coating limits the amount of heat that passes through the glass. The lower the rating, the better the insulation. For maximum energy efficiency, aim for a high R Value, a low U Value and a Low-E coating number.